Navel of the Earth
Sacred Valley of the Incas
Flying Kites Along the Ramparts



Jewel of the Andes
Mountains, Llamas and
Friends from Afar
Hasta Luego, Aguas Calientes


Altiplano Railroad


Bolivia Bound
Local Tensions
Titicaca Follies


Altiplano Roadshow
In Search of Pachamama
and a Hearty Lasagna
March of the Cocaleros Peñas and Drill Sergeants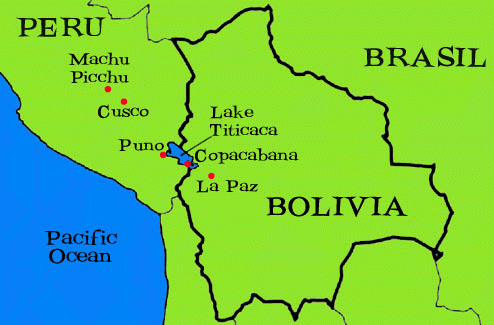 Welcome to High Plains Backpacker, a virtual travelogue of my September 1998 trip to Peru and Bolivia. You can begin your visit by selecting one of the daily journal entries listed on the left side of the screen. The journals have lots of pictures of in them, but soon I'll add a separate photogallery to the website. (The above picture is of me sketching high above the grass terraces of Machu Picchu, if you're interested.)
One last note: High Plains Backpacker has a pop-up dictionary built into it. As you read the diary you'll occasionally see certain words followed by a little red star like this:

That means there's a dictionary entry for that word. Click on the red star and a definition will pop up.

About the author: Andy Carvin is New Media Program Officer at the Corporation for Public Broadcasting in Washington DC. He is the developer of the award-winning website Edweb: Exploring Technology and School Reform and the founder/moderator of WWWEDU, the Internet's largest email discussion on the role of the web in education. Over the last several years he's designed several travelogues based on his journeys around the world, including Southeast Asia, the Middle East, India and Nepal. You can contact him at acarvin@gsn.org.




Copyright 1999 by Andy Carvin. No content may be copied without the author's permission.